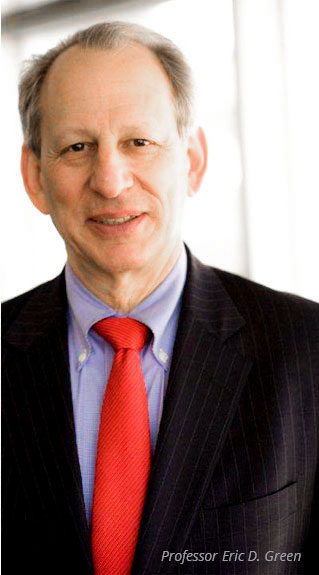 On July 31, 2017, Professor Eric D. Green was appointed to serve as the Special Master of the $1 billion Takata Airbag Restitution Fund.
Professor Green is one of the founding pioneers of Alternative Dispute Resolution (ADR) in the United States and around the world. He is co-founder of two prominent ADR/Mediation firms, Endispute (now part of JAMS) and Resolutions, LLC in Boston. Professor Green graduated from Harvard Law School in 1972 and was awarded the Knox Memorial Traveling Fellowship, which took him to Cambridge University, Cambridge, England, for further legal studies. After returning to the United States, Professor Green was a Law Clerk for Justice Benjamin Kaplan, Massachusetts Supreme Judicial Court. After clerking, he became an associate and then a partner with the law firm Munger, Tolles & Olson and then an Attorney Advisor to the Regional Director of the Federal Trade Commission.
Professor Green served on the faculty of Boston University School of Law for over thirty years, and currently teaches the course on Evidence at Harvard Law School.Professor Green has served as a private and court-appointed mediator and special master in hundreds of cases, including the Enron securities class action, and Visa/MasterCard and Microsoft anti-trust cases. Professor Green was instrumental in assisting in the establishment of the Center for Public Resources (CPR) in New York, the Center for Effective Dispute Resolution (CEDR) in London and the mediation program in Hong Kong. He has been involved in training mediators and in advising on the development of mediation programs for the courts, CPR, CEDR, the Hong Kong Arbitration Authority and elsewhere. Professor Green has also been centrally involved with the International Institute for Conflict Prevention & Resolution's mission of developing and implementing ADR Technology for corporate disputes since the Institute's founding in 1979.
Professor Green has been the recipient of numerous awards for his work as a mediator. In particular, Professor Green was recently named by The International "Who's Who Legal" in Commercial Mediation as the leading US-based mediator and was awarded the Lifetime Achievement Award from the American College of Civil Trial Mediators. Professor Green was also recognized with the James F. Henry Award by the International Institute for Conflict Prevention & Resolution for his outstanding contributions to the field of ADR.
Professor Green is a prolific writer of books and articles. He has co-authored leading law school textbooks on Evidence and Dispute Resolution, and numerous articles in each of these fields. From 1977 until his retirement from teaching, he taught negotiation, mediation, complex ADR processes, resolution of mass torts, evidence and constitutional law at Boston University School of Law, and designed and led numerous training programs on these subjects.
In addition to the foregoing, Professor Green also currently serves as Monitor of the 2016 settlement agreement between the State of New York and Morgan Stanley, as well as Monitor of the 2016 settlement agreement between the United States Department of Justice, the States of California and Illinois, and The Goldman Sachs Group, Inc. Professor Green also served as Monitor of the Consumer Relief portion of the 2014 Settlement Agreement between the United States Department of Justice, six states and Bank of America, resolving, among other issues, claims related to the Bank's practices concerning residential mortgage-backed securities.